Welcome to Sadie-Pie Designs!
I'm a portrait artist working out of the Pacific Northwest. My most commonly requested service is pet portraits -- you can see some of my work below. As an animal lover myself, I know just how important your pet is to you. I'd be happy to draw any type of pet or animal you have based on a photo and a little information on their personality. This information tends to be the most important part of the portrait, so that I can really let their personality shine in the final piece. I can work with you on a serious pet portrait or a silly one, depending on your preferences. Don't have a traditional pet? Not a problem, I'm familiar with a wide range of pets including a variety of insects!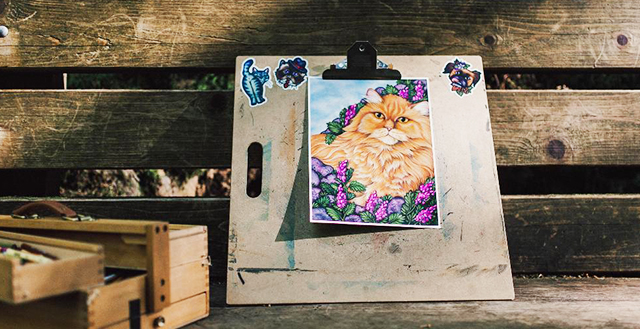 Each portrait is done on quality heavy weight paper with prisma colors. This allows me to layer colors for more of a pastel look than your traditional colored pencil. Finished pieces have rich, bold color and, of course, I hand sign everything for you. Please note that I do keep the rights to the images I create so that I can use them to sell prints and design other products. This allows me to keep my prices reasonable and I often use a portion of the sales to help raise funds for rescues or injured animals that show up at our door needing help.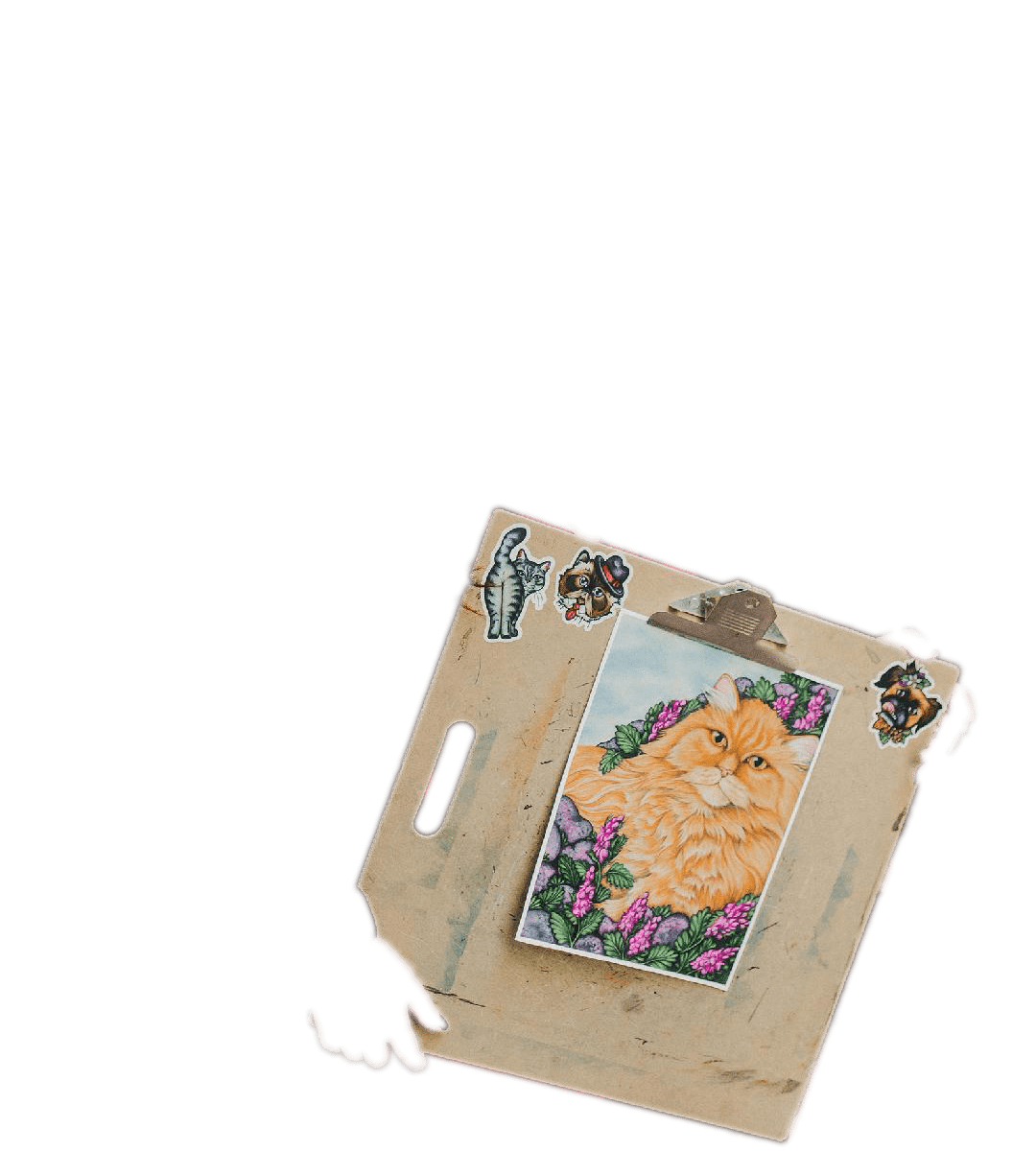 I was born, raised and still live in Port Angeles, WA. At the age of 2, I began my first drawing of a horse that surprised my mother with how beautifully it turned out for a toddler! I've been a supporter of animal rescues (with a soft spot for feral cats) but I truly love all animals.

My husband, daughter and I have 3 rescue cats named Quiche, Morel and Edith as well as a Siberian Husky named Cicada. Oh, and 4 Chickens! Outside of my art and animal herding, I enjoy hiking, gardening, and looking for morels in the Olympic National Forest with my chef husband.
If you're interested in ordering a portrait,
feel free to email or text me anytime!
Just mention appropriate times to text you back
I'm usually up at non-traditional hours and can accommodate your schedule.